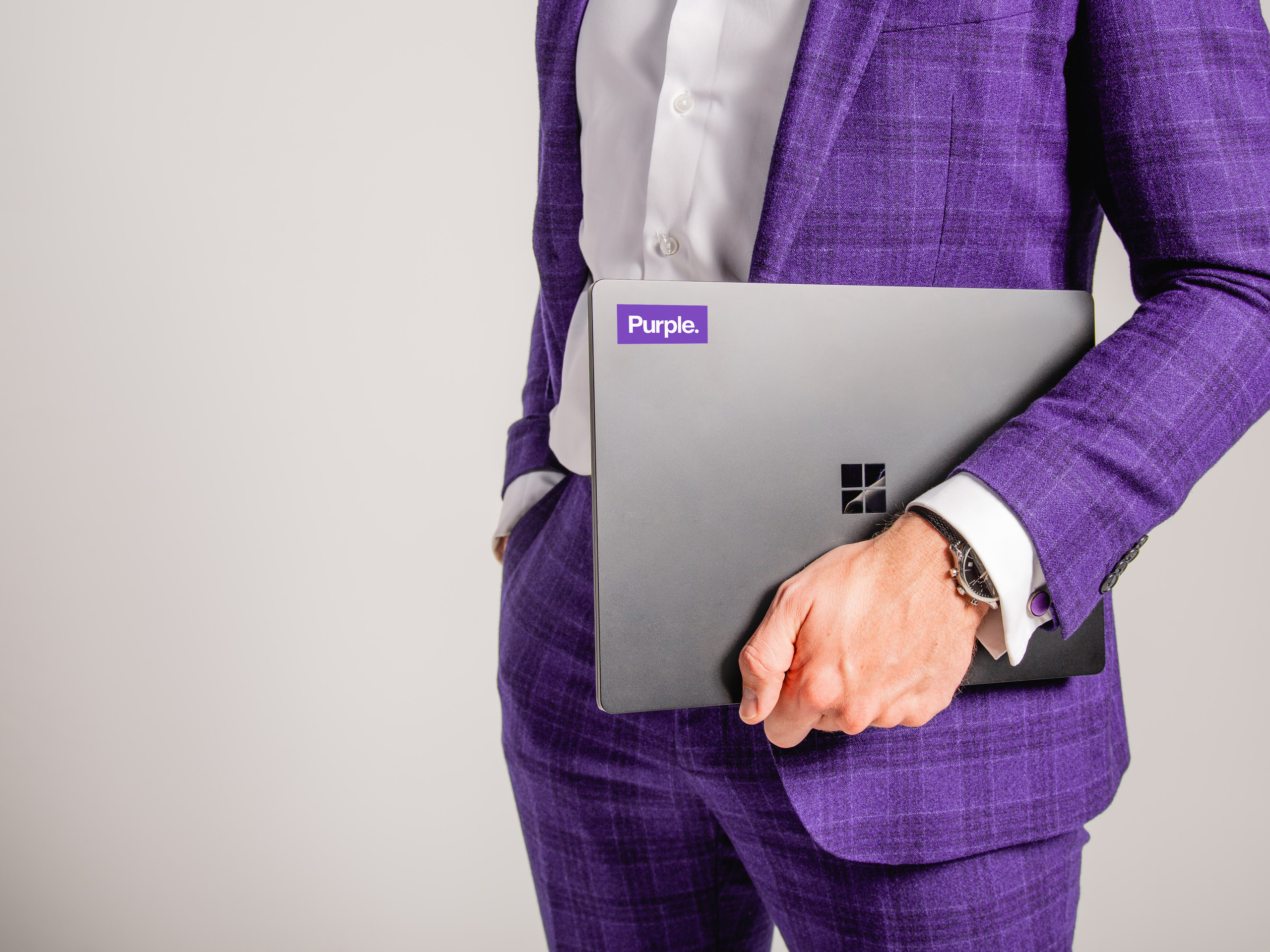 Empower




people

Let's go


to connect purple

Why Purple?
Do you want to work wherever you are, communicate efficiently and have flexible ways to collaborate with customers and colleagues? The world of Purple is at your feet. Purple revolves around modern communication and collaboration. We stand for genuine partnerships, understanding of organizational challenges and having a deep understanding of technology, service management and adoption.
Our goal is simple: support our customers in the ever-changing world of cloud telephony, digital & unified communications. Empower people to connect!
Cloud telephony via Microsoft Teams in over 60 countries

Anywhere365®: the omnichannel client contact center

From strategy and implementation to adoption and support
We are Microsoft Gold Partner
Purple is proud to be recognized as Microsoft Solutions Partner for Modern Work. Together with the Calling for Microsoft Teams specialization, we prove our in-depth knowledge, extensive experience and achieved successes in implementing and managing Microsoft Teams Calling solutions for our customers. Thanks to our many years of focus and specialization in the Microsoft Stack, we know the platform like the back of our hand. This makes us able to think from the bigger picture. Solution-oriented and result-driven.